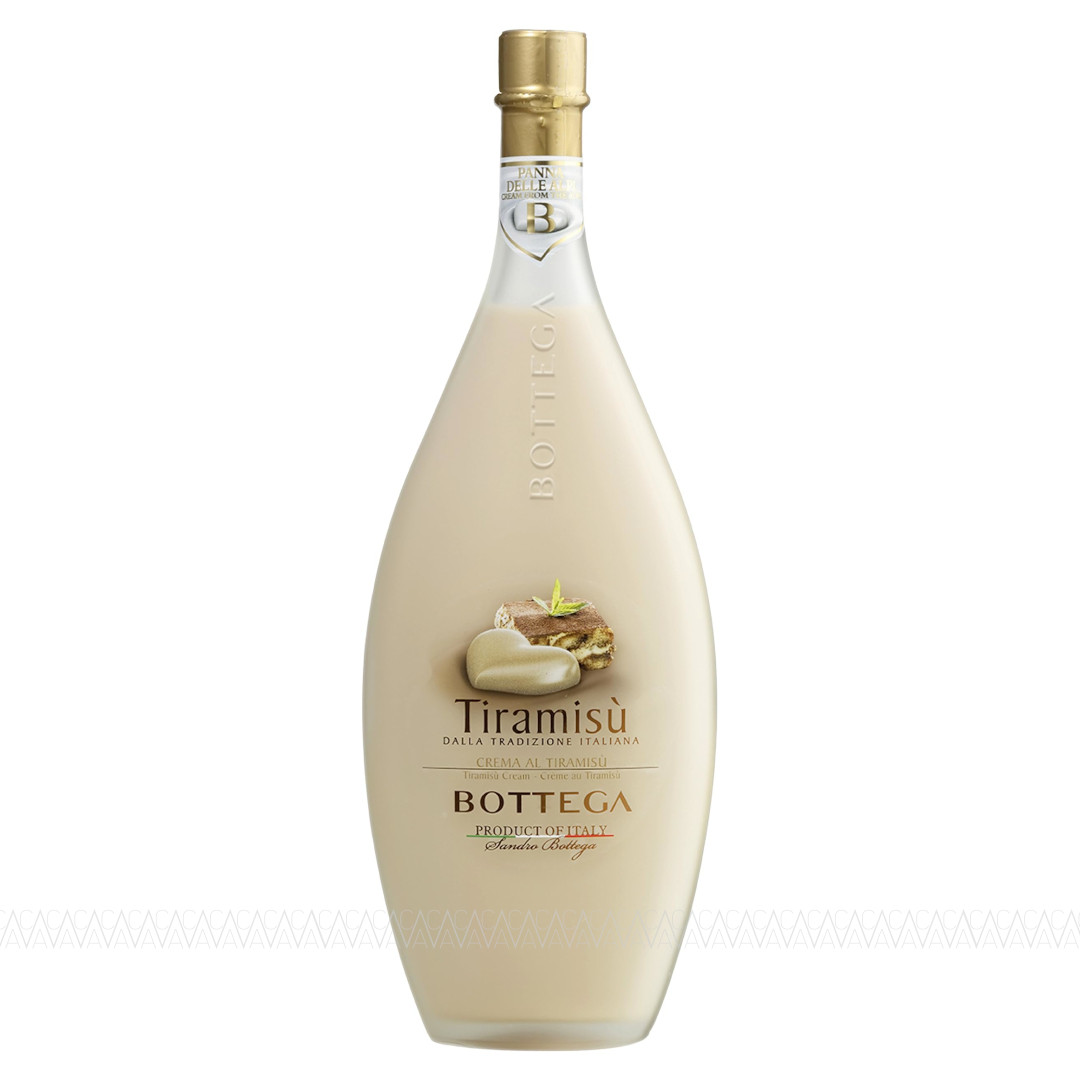 NEW
Bottega Tiramisu Liqueur 500ml
Among their products is Tiramisu, a creamy liqueur with a moderate alcohol content and a pleasantly sweet taste. It is renowned for its unmistakable flavor, derived from the famous dessert originating in Treviso, which is enjoyed both in Italy and around the globe.
Production Area: Italy, Veneto. ABV: 17%
Color and Appearance: Typical of tiramisu cream, light beige with yellowish highlights.
Bouquet: Savoiardo cookies, coffee, and chocolate are harmoniously balanced, with undertones of cream, mascarpone, and egg.
Taste: On the plate, the flavors of coffee and biscuit are intensified, together with the comforting taste of mascarpone and a cocoa-noted finality.
Serving Temperature: 3-5° C
Serving Suggestions: Thanks to its moderate alcohol content, it is particularly appreciated when served cold at the end of a meal to sweeten the palate, enrich ice-cream creams, garnish frothy desserts, panettone and Easter doves or accompany dry pastries such as butter biscuits, "Savoiardo" biscuits and "Lingue di Gatto" biscuits. To enhance the natural cocoa notes, Tiramisu Liquor can be served with a sprinkling of bitter cocoa powder. It is also an excellent ingredient for the preparation of tasty Vermouth-based cocktails.
Stock:

In Stock

Model:

100-200-0818